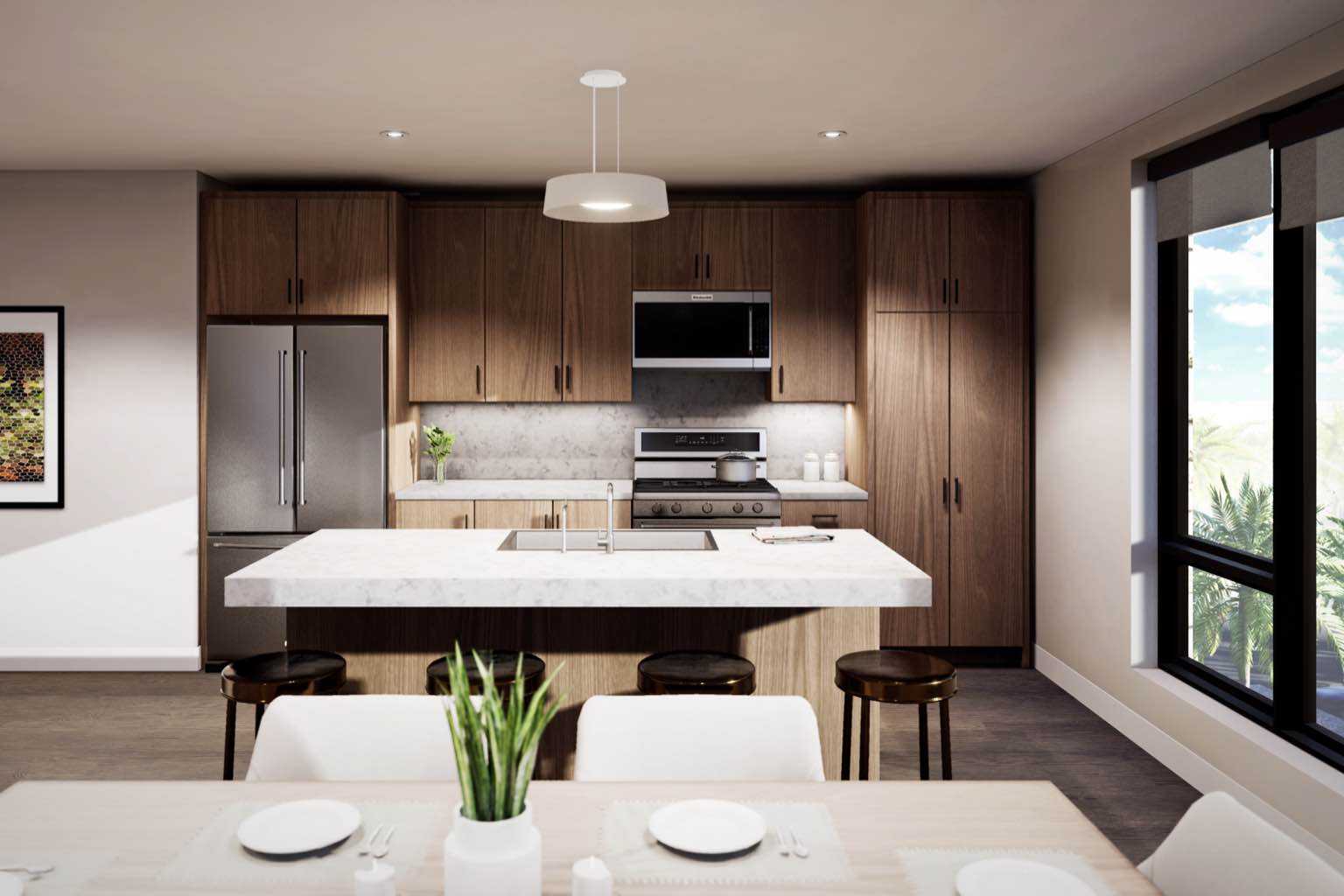 Elevate Your Expectations
Walk through the door and you'll understand. It's elegance — mixed with familiarity. Technology that welcomes your traditions and simple, positive energy that welcomes you home.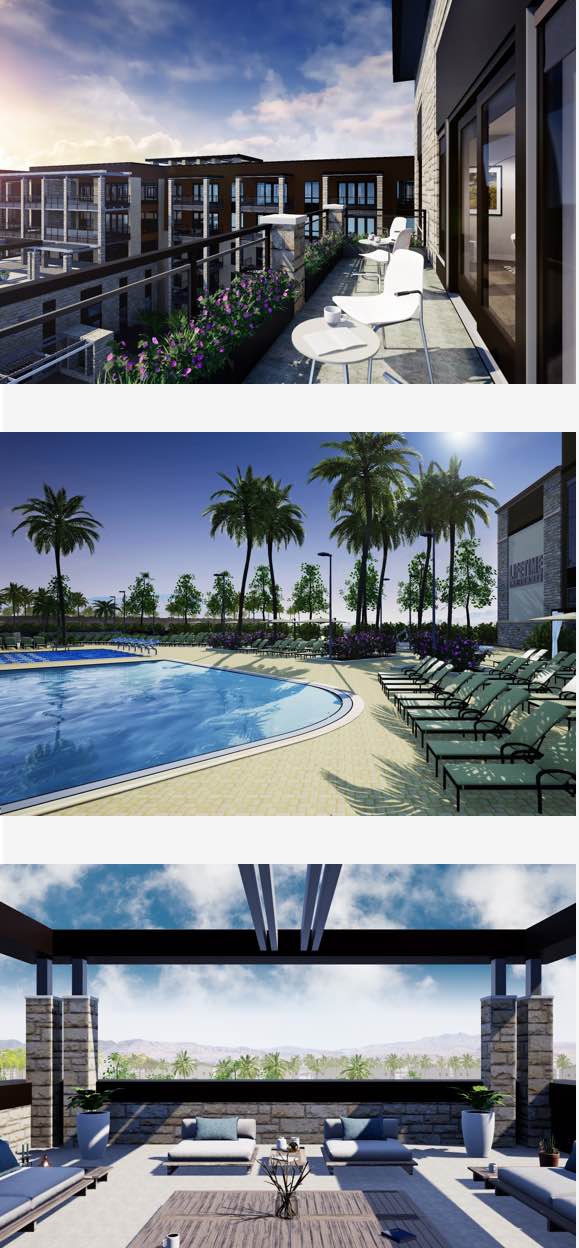 Let the Sun Shine in
The view from your balcony. Spa pools and water features. Bocce Ball courts, cabanas, outdoor dining spaces and two dog parks. Morning and night, inside or out, you belong in a place that's brilliantly exuberant.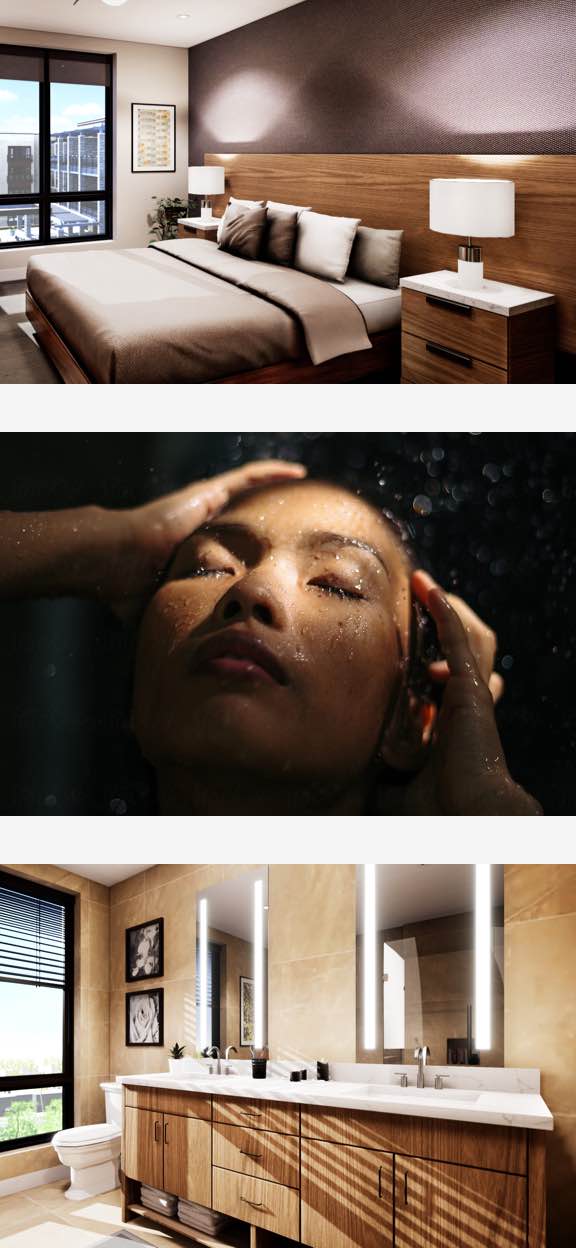 Extraordinary in Every Way
Chilled and filtered water. Stainless appliances. Marble countertops. Massage-worthy showerheads, backlit mirrors and spacious vanities. Even a special agility park to keep your pup in tip top shape. Why shouldn't every day be a luxurious, oh so enjoyable experience.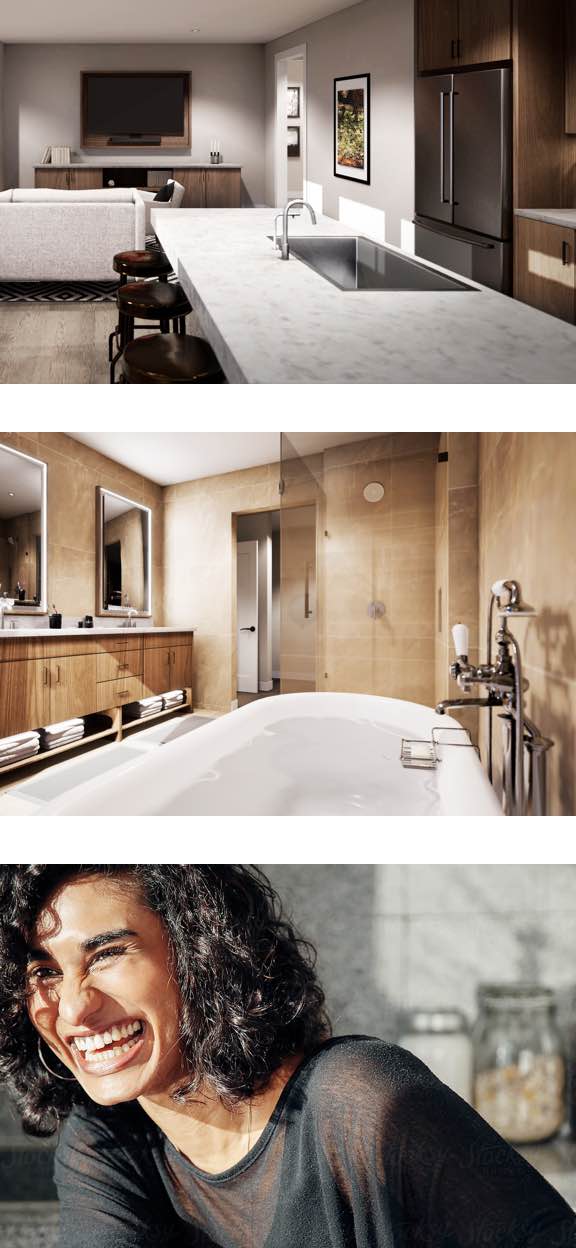 We've Thought of Everything. So You Don't Have to.
Two bedrooms. Two washer and dryers. Bike paths. Storage and delivery lockers and charging stations for electric cars. Designed for ease and efficiency, giving you time to do the things you love.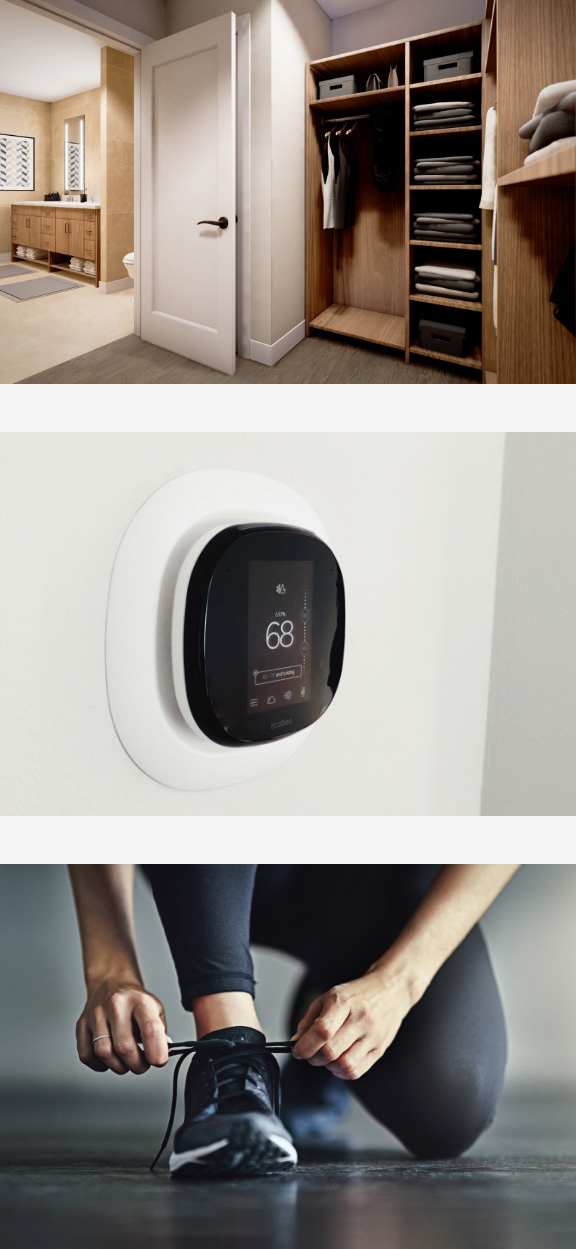 Amenities
Diamond Club Membership
Dog parks with Wash Stations
Smart Home Technology Package
Premium Sonos One Sound System
Expansive Closets with Built-In Storage
Dedicated Laundry Rooms
Large Capacity Washer & Dryers
Life Time Living is committed to compliance with all federal, state, and local fair housing laws. Life Time Living will not discriminate against any person because of race, color, religion, national origin, sex, familial status, disability, or any other specific classes protected by state or local laws. Life Time Living will allow a reasonable accommodation or reasonable modification based upon a disability-related need. Amenities vary by unit and location and are subject to change at any time.